Through Time
A film about collecting; about the glass fossil; about consolation and about procreation. A pale face directs its voice towards the audience and states four assertions distorted by emotions. At the same time, delicate cracks in the mask allow a foreshadowing of that silence, which ultimately wraps all of us in its nostalgic warmth. Credits: A film by Jeremias Altmann with Violetta Zupančič 2018 Music: Johannes Brahms – Op. 45 Ein Deutsches Requiem – 1. Selig sind die da Leid tragen The Holden Consort and Orchestra Choir (CC) Technical Data: 13 minutes 1920 x 1080p HD, 25fps, 48kHz stereo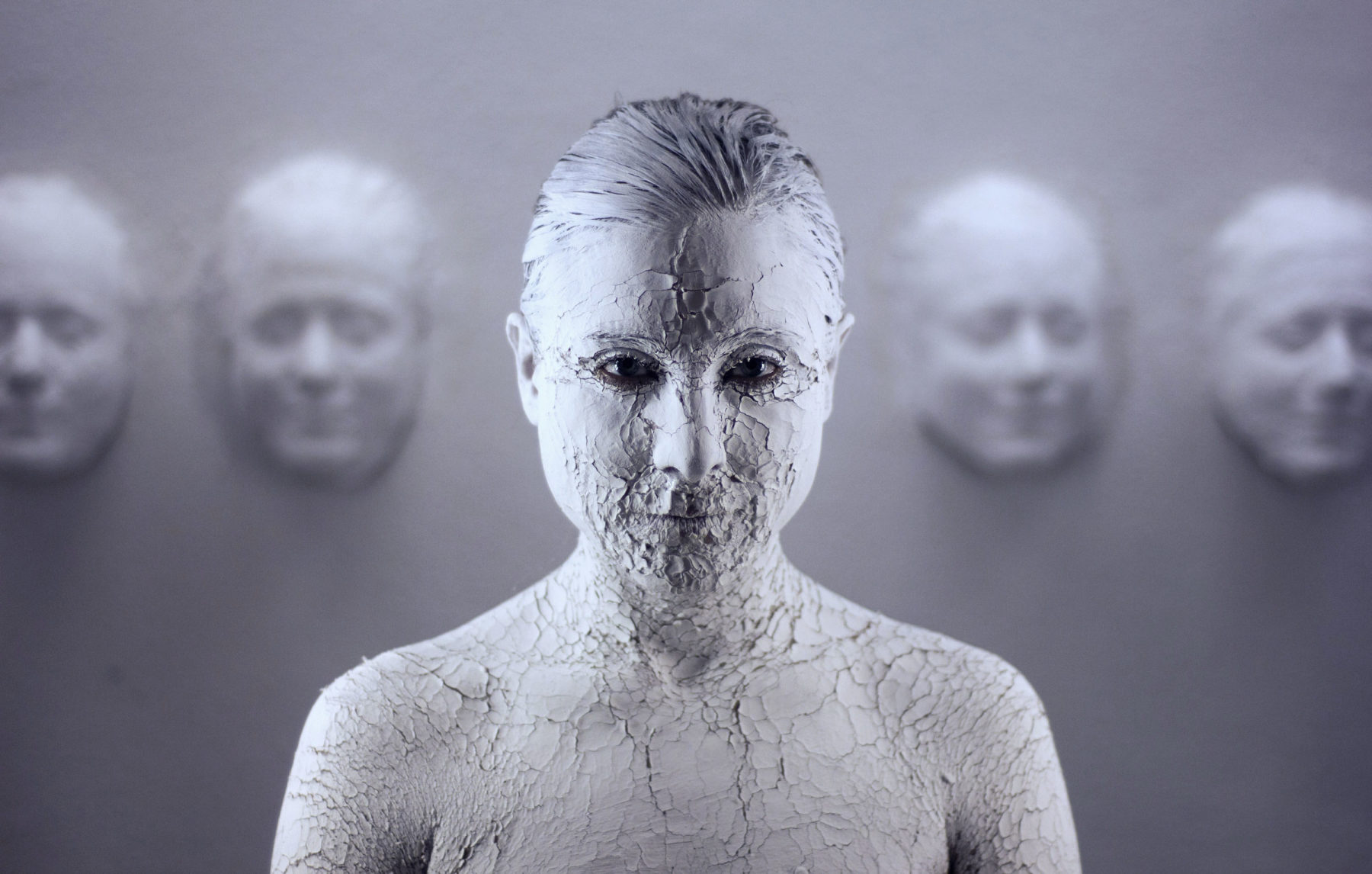 Nozzlebox 3D
10 Boxes; 26 x 31 x 4 cm; 2018 When ceating large scale murals with spray cans, there's no way around the usage of ink nozzles or spray caps. Once a nozzle clogs, the spray cap must be discarded – or, if it is a particularly beautiful specimen, be archived.
Nozzlebox 2D
Etching on copper; 26 x 31 cm; edition of 20; each sheet is hand-coloured; 2018 An etching plate formatted identically to the 3D boxes helps to create two-dimensional equivalents. The 20 pieces of the edition are individually hand-coloured and become, sheet by sheet, a well connected arrangement of colourful spray caps. The nozzle looked at as a micro painting.
Studio Panel
Paint and objects on board, 2017 to 2018 Still life from the studio. Nothing is allowed to disappear.
Hand Palette
2009 to 2019
Little Chaos
Oil on canvas; 24 x 18 cm; 2017 to 2018 Still life from the studio. The background noise of disorder accompanies every location where passion happens. Therefore here too.